International Student Experience
SMU Student Success Centre (SSC) develops various orientation programmes and provides engagement platforms aimed at helping international students adapt to campus life and Singapore. These activities are designed to enhance student experience, enrich the learning journey, as well as provide opportunities and build support networks for integration within the SMU community. 
SSC partners students from SMU International Connections (ICON) and its 13 Cultural Clubs, to champion integration efforts on campus, celebrate cultural diversity among local and international students, and enhance cross-cultural learning and understanding through a series of events and activities organised throughout the year.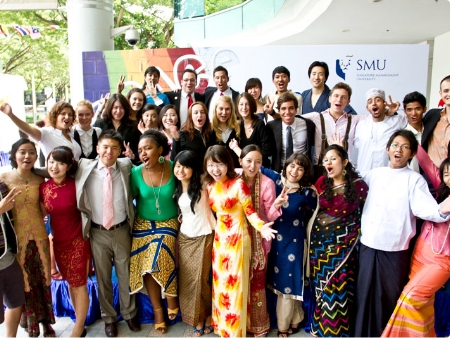 Orientation Programmes for International Freshmen
The Student Success Centre has put together a host of orientation programmes for international freshmen joining SMU in 2022/2023. Sign up online by 31 July 2022 to secure your place in these fun-filled activities!
International freshmen joining SMU for AY2022/23 are strongly encouraged to join the Orientation Programmes put together by the Student Success Centre, SMU ICON and various offices.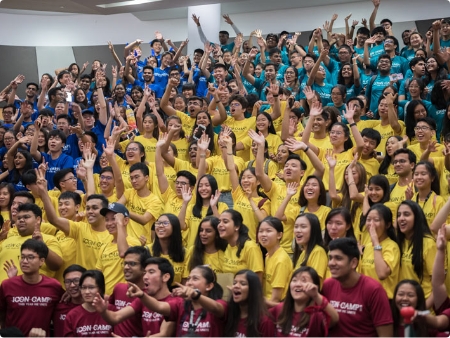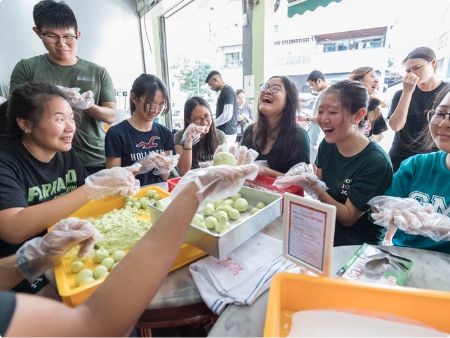 SMU International Connections (ICON) Camp For International Freshmen
7 to 8 August 2022
Experience the unique ICON culture at SMU ICON Camp 2022 and seize the chance to know more about the exciting opportunities SMU has to offer! 
Participate in a series of fun and educational activities that will bring the very best of SMU and Singapore to you, and build lasting friendships as you meet other freshmen and seniors from SMU and around the world! 
Organised by SMU International Connections (ICON) & SSC.
SMU Freshmen Orientation
Ready to don your explorer's hat at SMU's largest freshmen event? Presenting Freshmen Orientation 2022 - SMOOvival! Sail your way to SMOO Island and unite with your clan mates to win attractive prizes. Ahoy SMOOvivors, let's get discoverin'! 
Run 1: 12 – 14 July 2022
Run 2: 25 – 27 July 2022
Run 3: 1 – 3 August 2022 
Registration details
Upon matriculation, all freshmen will receive an email from the organising committee for you to register. Do note that your place is only confirmed upon receiving a confirmation email from the Organising Committee. 
For enquiries, please contact the Organising Committee at freshmenorientation@sa.smu.edu.sg.
Organised by the Office of Student Life.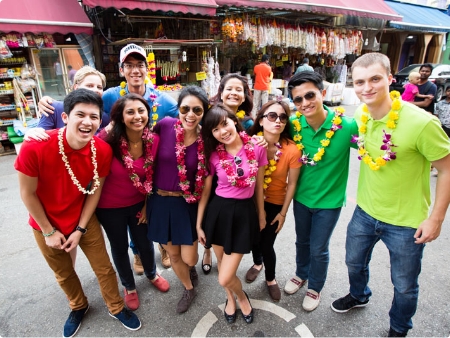 SMU Buddy Programme
Available from July 2022
Begin your SMU journey with the SMU Buddy Programme, which promotes cultural sharing and understanding, and helps with navigating SMU. 
In this well-received programme, freshmen get to connect with an SMU senior to find out what it's like to be a student at SMU, acquire information and advice about accommodation, campus facilities, support available, and life in Singapore! 
Organised by SMU International Connections (ICON) & SSC.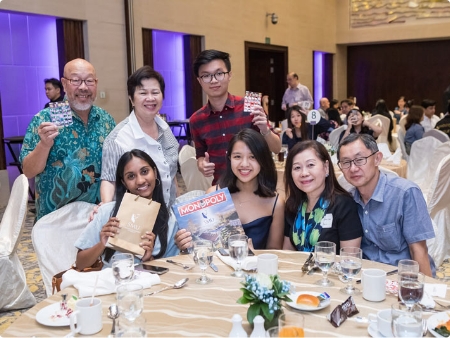 SMU Host Programme
2 September 2022, 7.30pm to 9pm 
The SMU Host Programme aims to provide insights about life in Singapore and widen your network of friends through assigning a gracious and hospitable host family to international students for a year. 
This friendship and cultural-exchange programme is exclusive to SMU first year, full-time international students. 
Organised by SSC
SMU International Connections and Cultural Clubs
A student group for international students under SMU Students' Association (SMUSA), SMU International Connections (ICON) champions integration efforts on campus and celebrates cultural diversity among our multi-cultural student community, by organising events and programmes to showcase the unique cultures and talents present on campus. SMU ICON also spearheads initiatives that build friendships between international and local students.
All full-time Undergraduate international students are members of SMU International Connections (ICON) upon matriculation.
There are more to SMU ICON's 13 cultural clubs.
To keep abreast of the latest international student activities and events, international students are encouraged to follow SMU International Connections on: